FLEXIBLE, EXPANDABLE, BACKWARD COMPATIBLE
NOTIFIER's ONYX® Series of intelligent fire alarm control panels have the flexibility to meet the needs of any size applications. ONYX® Series panels are easily expanded with NOTI-FIRE-NET™, NOTIFIER's intelligent fire alarm network, to keep pace with your life safety needs. What's more, ONYX® Series panels and NOTI-FIRE-NET™ are completely backward compatible with existing NOTIFIER intelligent systems, so you can add-on or upgrade without having to replace existing devices.
ADVANCED DETECTION TECHNOLOGY
ONYX® detection delivers a rapid, intelligent response to incipient fire signature while substantially reducing nuisance alarms. Specialty detectors supply stability and very early warning capability where unique hazards and environmental conditions exist that prohibit the use of traditional smoke detectors.
INTEGRATED AUDIO EVACUATION AND PAGING
ONYX® Digital Voice Command (DVC), NOTIFIER's multi-channel digital audio evacuation and paging system, features eight channels of industry-leading quality audio, five firefighter telephone channels, wire, fiber or hybrid options, and can broadcast multiple, distinct messages throughout an entire facility or across a campus simultaneously.
EASY TO USE AND MAINTAIN
ONYX® Series panels feature full QWERTY keypads, large 80-640-character LCD displays, and intuitive maintenance, testing, and basic programming functions such as enabling or disabling points. If an intelligent device is ever damaged and needs replacement, facility personnel can do so quickly and easily without the need for special tools or programming software.
Stand-alone Fire Alarm Control Panels
Specializing in retrofit applications
Network fire alarm systems
Fire, security and CCTV Integration
Emergency voice communications systems
Advanced Fire, Smoke and Gas Detection
Central Station Monitoring
A HIGH-RISE FIRE ALARM COMPANY... How Can We Help You?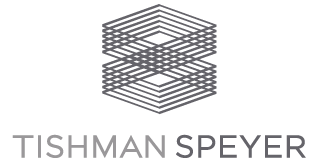 121 NEWARK AVENUE
4TH FLOOR
JERSEY CITY, NJ 07302
COPYRIGHT © 2023 FCS METRO - ALL RIGHTS RESERVED.